Dear all,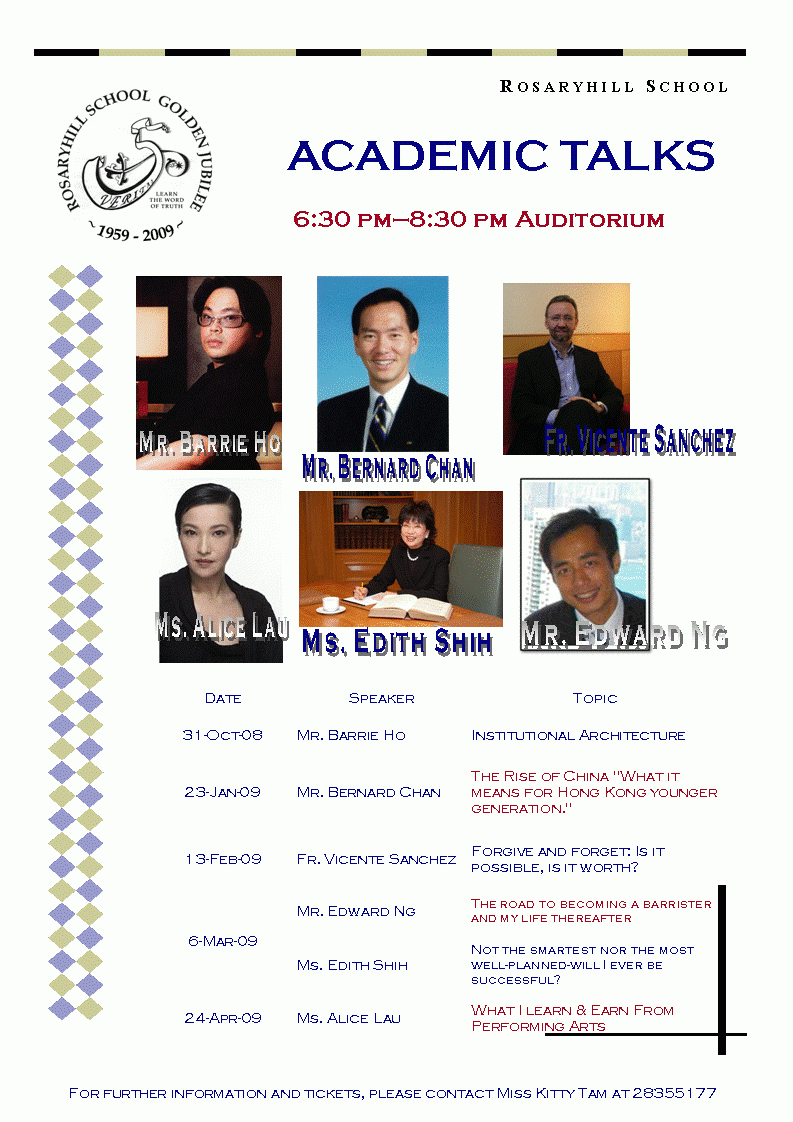 This is a gentle reminder for the next Alumni Academic Talk, our next Golden Jubilee event. Details of the above event is as follows:
Date: 6th March 2009 (Friday)
Time: 6pm
Venue: Auditorium, Rosaryhill School
Speakers and topics:
Ms Edith Shi - "Not the Smartest nor the most well planned - will I ever be successful?
Mr Edward Ng - "The Road to becoming a barrister - and my life thereafter"
We look forward to seeing you at the above talk!
Regards,
RHSOSA